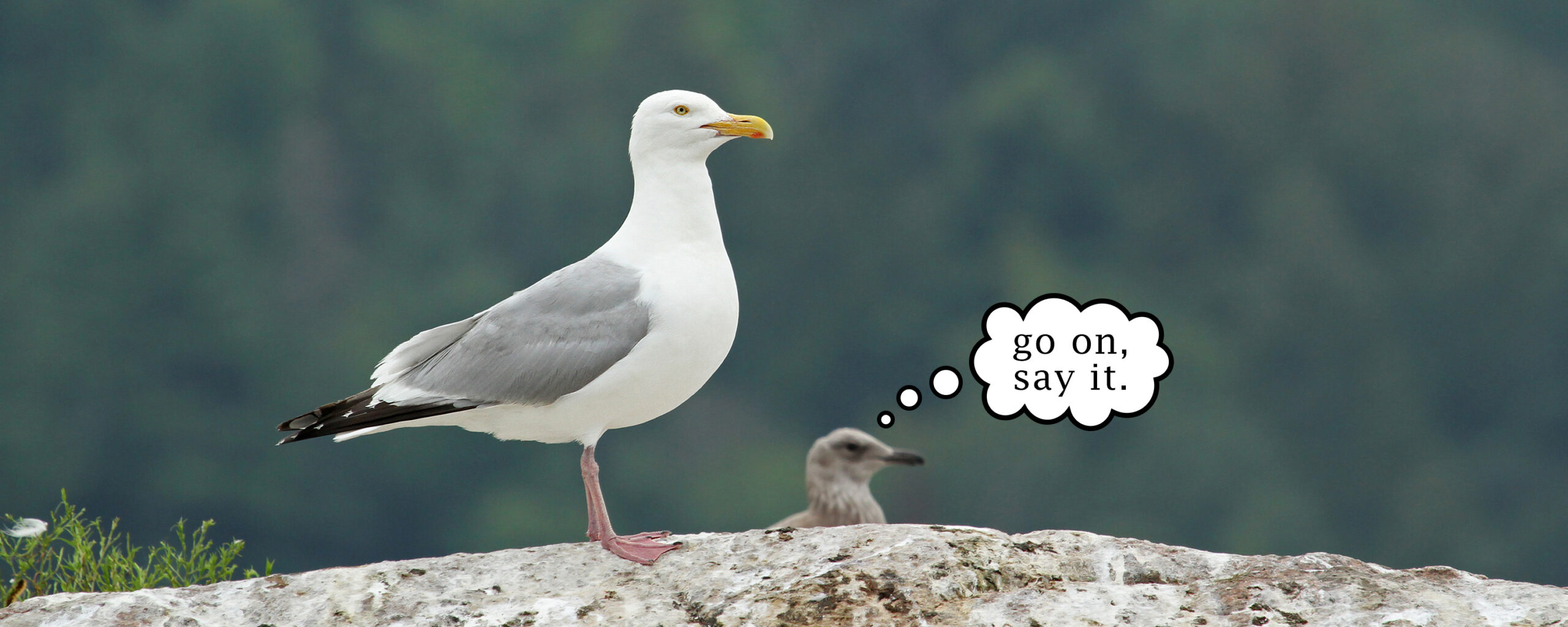 Hello and welcome to Seagull Is Not a Dirty Word, a blog about nature, our connection to it, and the ways we talk about it.
Or something like that.
Further hot deets can be found on the About page, or just dive right into the Blog. What's the worst that could happen?
If you're into it, you can subscribe by email. If you enjoy reading shorter, goofier snippets about nature augmented by colourful photos, social media may just be for you. Check me out on Facebook, Twitter, and Instagram.
Thanks for being here. I hope you enjoy your stay.